Pre-K, Kindergarten, and New Student Registration Information for 1st - 12th Grade
Kindergarten Registration at School Only
Please note:
There are no Kindergarten applications available online. You will complete paperwork at each school location at your scheduled appointment.
Pre-K Application Information
Nelson County VPI (& MACAA) HeadStart PRE-K applications are available for download. Please see the box entitled " Pre-K Applications".
OR you may call 434-260-7646 to request that an application be mailed to you.
The application and required documentation must be received by April 16, 2021. The completed applications and registration documents can be mailed or emailed to one of the following addresses:
Rockfish River Elementary Joan Martin, jmartin@nelson.k12.va.us 200 Chapel Hollow Rd Afton, VA 22920
Tye River Elementary Sandra Pollard, spollard@nelson.k12.va.us 5198 Thomas Nelson Hwy Arrington, VA 22922
Families will be notified regarding placement decisions by April 28th. Applications are accepted year-round to fill vacancies within the preschool programs as they occur.
New Student Registration 1st-12th Grade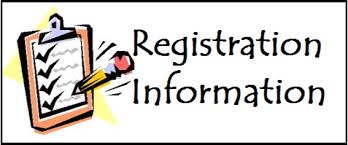 For any new students that need to register for the first time, please contact your applicable school for the registration packet. See the corresponding school secretaries below:
School Entrance Physicals & Immunizations
All enrolling students will need a completed physical and immunizations to enter school prior to the start of the 2021-2022 school year.
Sorry, but there was nothing found. Please try different filters.