One Nelson Awards 2023-2024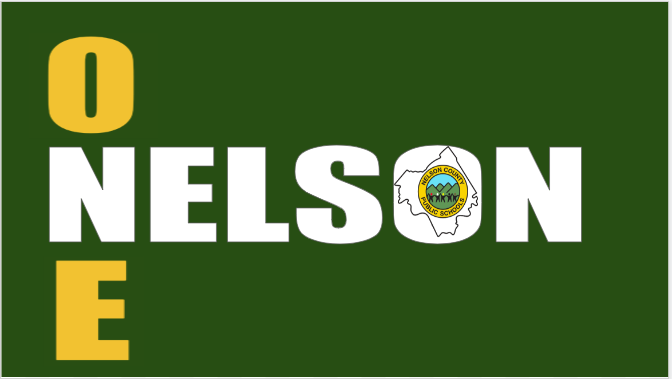 With so many great students, staff/employees, community members, and organizations involved with and supporting Nelson County Public Schools, we want to celebrate them on our Pathway to Success!   Every month, NCPS will highlight individuals who exemplify the #OneNelson spirit.  
Here is an opportunity to nominate #OneNelson members (students, employees, and community members and organizations) who demonstrate the #OneNelson spirit. Simply fill out this form and tell us who you are nominating and why.
Monthly winners will be recognized at the School Board Meeting, division-wide announcement, and through social media.
Health and Wellness Information 2023-2024
For any health and wellness concerns or questions, please visit here.
Welcome to Nelson County Public Schools
Our VISION: Empowering generations through excellence in education
Our MISSION: We educate students to become skilled, responsible, productive, and enlightened citizens who contribute to society.
WE ARE COMMITTED TO:
Learning for all
Maintaining an environment conducive to learning
Supporting communication, collaboration, and teamwork
Using the growth and learning process as a critical component of our organization
Teaching the importance of mutual respect, character development, and diversity
Including the community and business as key partners in the educational process
Maintaining positive and proactive public relations
Learning is a lifelong process
2021-2024 Plan for Use of ESSER III Funds

Sorry, but there was nothing found. Please try different filters.